Motorcycle books are usually long, contemplative stories about a protagonist's path to some profound, ponderous realization about himself. The motorcycle film, their cinematic relative, is usually the exact opposite. Motorcycle movies are fast-paced and thrilling, and they're not about self-discovery; they're about turmoil, chaos, action, and speed.
This isn't always the case, but since the ear is a sensory organ, it's a good bet.
There is a term given to such movies – biker flicks.
Biker flicks are films featuring motorcycle gangs or people traveling cross-country on bikes. There was a period in Hollywood when biker movies were a thriving industry. These films tended to be exploitation films earlier, with themes such as cars, drugs, gang wars, and eluding the authorities. However, Hollywood has produced some good biker movies over the years.
Some of those most thrilling biker movies are mentioned below:
The Wild One
Year: 1953
Length: 1h 19min
IMDB: 6.9
Rawhide and leather were not widely associated with motorcycle culture in 1953. The underground scene went almost unnoticed. All of that changed when Marlon Brando appeared in The Wild One. Without this iconic film, not only the United States but also the United Kingdom would have never seen such growth in motorcycle culture. László Benedek directed the film, which starred Brando as Johnny Strabler.
The Great Escape
Year: 1963
Length: 2h 52min
IMDB: 8.2
A list of the greatest motorcycle movies will be incomplete without including Steve McQueen, the King of Cool. Indeed, it's difficult to avoid the motorcyclist/actor dominating the list. To reflect his remarkable filmography, The Great Escape is an excellent choice. The classic John Sturgess film follows McQueen and a group of POWs as they flee a purge.
Easy Rider
Year: 1969
Length: 1h 35min
IMDB: 7.4
It's not often that a movie could be called "the film of its century," but Easy Rider certainly qualifies. The film, directed by Dennis Hopper, follows Peter Fonda and Hopper (Wyatt and Billy) as they travel through the American south, discovering the brutality that society can inflict on those who defy its norms. The film is considered one of the most significant works of art to address the challenges of the 1960s in the United States. It also has some fantastic songs on the soundtrack.
On Any Sunday
Year: 1971
Length: 1h 36min
IMDB: 7.9
One of the first motorcycle documentaries ever made was On Some Sunday. The film directed by Bruce Brown, which premiered in 1971 and won the Academy Award for Best Documentary Feature, got a lot of attention. Mert Lawwill, Malcolm Smith, Paul Carruthers, and Steve McQueen were among the motorcycle riding legends who contributed financially to the film.
Akira
Year: 1988
Length: 2h 4min
IMDB: 8.1
Akira, the iconic 1988 anime, is often classified as either sci-fi or anime. It is, however, primarily a biker film. The film is directed by Katsuhiro Otomo and tells the story of Shtar Kaneda, the leader of a biker gang in the year 2019. Shtar's friend Tetsuo develops telekinetic powers after a motorcycle crash, igniting a fight with the military regime in charge.
The Motorcycle Diaries
Year: 2004
Length: 2h 6min
IMDB: 7.8
Ernesto Guevara de la Serna was a 23-year-old medical student when he was assassinated in 1952. Ernesto "Che" Guevara embarked on a journey to see Latin America in its natural state with his friend Alberto Granado, played by Rodrigo De la Serna. This beautiful film from 2004 directed by Walter Salles portrays the journey two men took on the back of a sputtering single cylinder 1939 Norton 500. Gael Garcia Bernal gives an outstanding performance as a young activist who has a profound epiphany when he sees the immense injustice in his homeland.
Long Way Round
Year: 2005
Length: 1 Season (6 h 40min)
IMDB: 8.7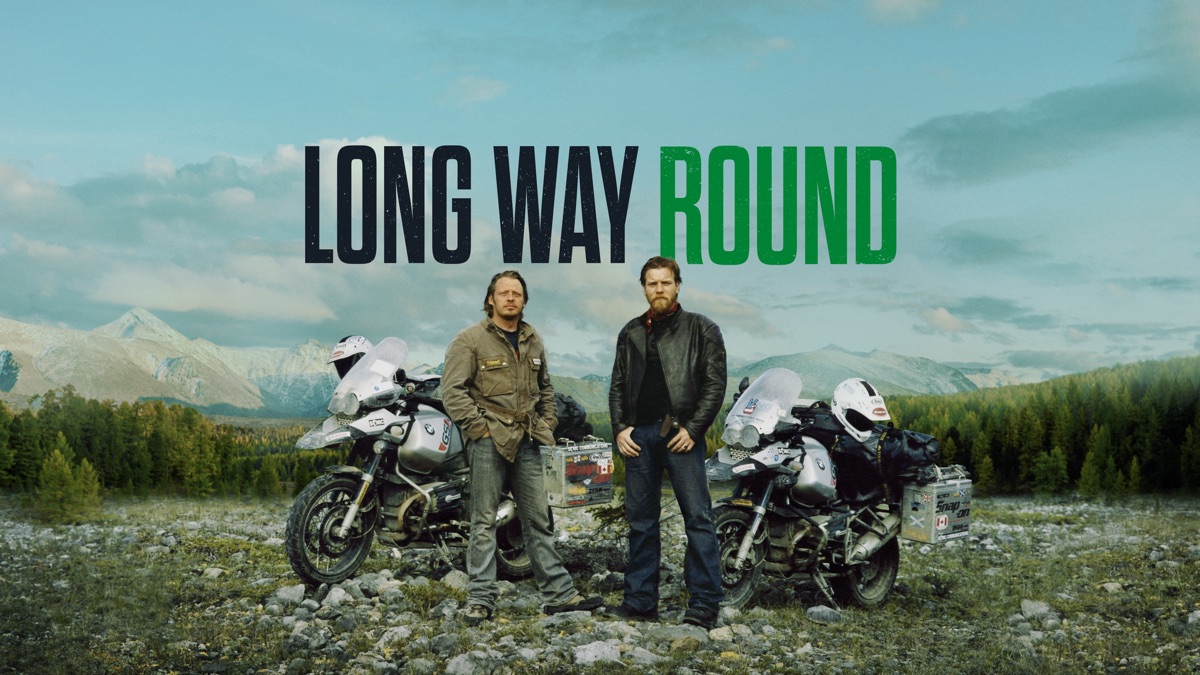 Ewan McGregor and Charley Boorman, two actors and colleagues, agreed to ride their BMW R1150GS across Europe and Asia from London to New York in 2004. The journey covered a distance of 18,887 miles in total. The two men traveled through Western and Central Europe, Ukraine, Western Russia, Kazakhstan, Mongolia, Siberia, and Canada on the backs of their rugged all-terrain motorcycles.
Mad Max: Fury Road
Year: 2015
Length: 2h
IMDB: 8.1
By genre, Mad Max: Fury Road isn't exactly a motorcycle film. It features a wide range of gaudy vehicles, from cars to motorcycles to monstrous big rigs. However, the George Miller-directed blockbuster also features some of the most outrageous one-of-a-kind motorcycles ever seen on screen, so it had to make it into our list. This crazy film has inspired a slew of amazing and dreadful custom builds.
Also Read: Get the Biker Look
These were some movies that will make you want to go for a motorcycle ride for sure. These films tap into the minds of riders who are constantly on the lookout for new experiences.